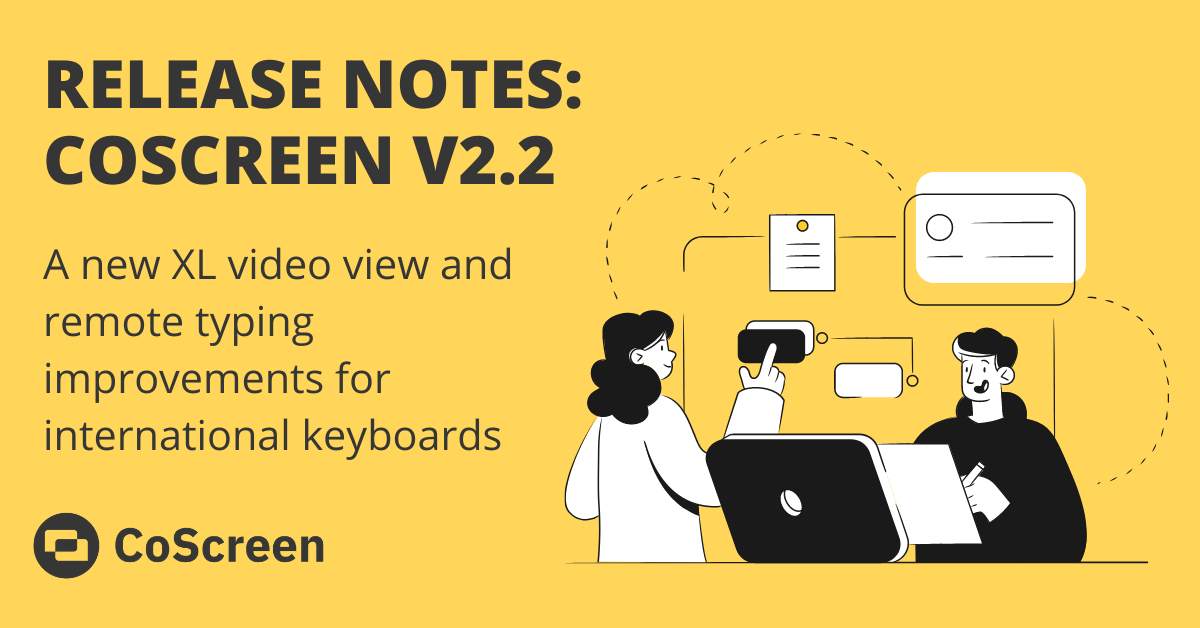 DATE:

AUTHOR:

Team CoScreen
General Product Updates
Windows
macOS
CoScreen v2.2: A new XL video view and remote typing improvements
DATE:
AUTHOR: Team CoScreen
Building on version 2 released two weeks ago, we're adding a few things that didn't make the first cut. Most notable is a new XL video view and some well-needed remote typing fixes for non-US keyboard layouts on Windows.
What's New?
XL / pop-out video view
In some contexts, we understand that it is useful to see who you are talking to in a larger format. With the pop-out video of the active speaker, you now get even more flexibility in video sizes.
Improved support for international keyboard layouts on Windows
We discovered a few issues with remote control using various non-US standard keyboard layouts that we've fixed. A couple of examples
- A remotely typed character such as "ü" from a German keyboard would be interpreted as "[" on the receiving US client.
- Certain keyboard layouts, such as Dvorak, weren't being interpreted correctly and characters not sent over. Users could for instance not navigate a remote Vim window with j,k,h,l from a Dvorak keyboard layout.