DATE:

AUTHOR:

Team CoScreen
General Product Updates
Linux
Windows
macOS
DATE:
AUTHOR: Team CoScreen
Pssst — We haven't made too much noise about this yet, but there is an early version of our web client out in the wild. This has been a big undertaking by our team and solves a few problems we've heard over and over again:
"I was late for my meeting because I didn't realize I had to install something first"

"How do I join from my phone when on the go or running late?"

"We have one user on Linux so unable to use CoScreen for our team meetings"

"I'm not comfortable inviting people if I'm not sure they are already setup"
Please take it for a spin and give us early feedback! Just click the button "Join from browser" after clicking on a join link.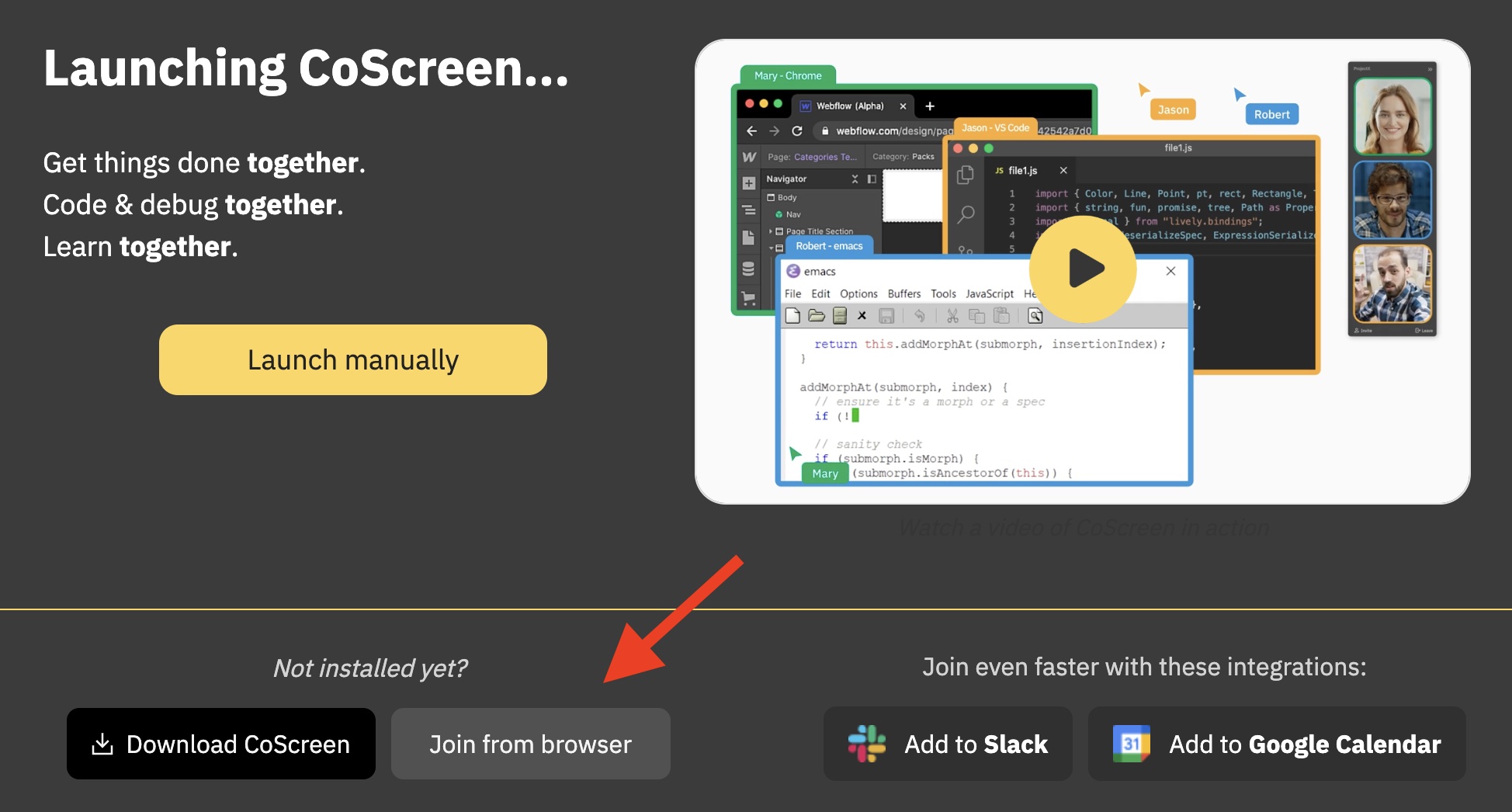 What works today
Viewing (multiple) shared windows and screens

Audio and video chat

Connecting from a mobile browser (though the layout needs some work)

Providing feedback after a session
What will work eventually
Seeing a list of your CoScreens (i.e. joining a session without having the invite link)

Resizing avatar videos

Seeing shared mouse pointers

Annotations/drawings

Remote controlling shared windows

Noise cancellation
What we only support on the desktop client:
Screen and window sharing