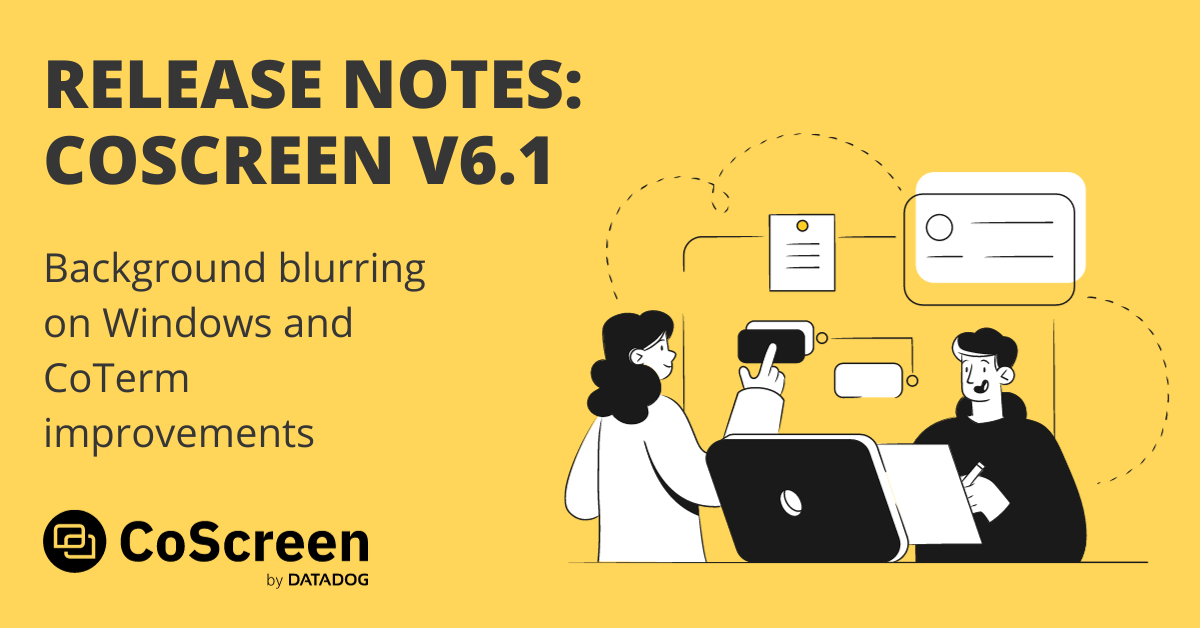 DATE:

AUTHOR:

Team CoScreen
General Product Updates
Windows
macOS
V6.1: Background blurring on Windows and CoTerm improvements
DATE:
AUTHOR: Team CoScreen
In the wake of our last big release (V6), we are bringing you background blurring on Windows, more flexibility in sharing CoTerms, and a few updates that didn't make the cut last time. As always, please keep submitting feedback to help us work on the things that matter most to you.
What's new?
Background blurring  is now available for Windows so you can keep the space around you private. Go to Settings> Camera> "Video Effects: Blur" or select "Enable background blurring" in our camera icon dropdown menu.
You can now unshare and reshare a CoTerm window without ending the session so you can keep working in the terminal without sharing it.

You can now start and share multiple CoTerm windows in parallel to collaborate on concurrent terminal sessions together.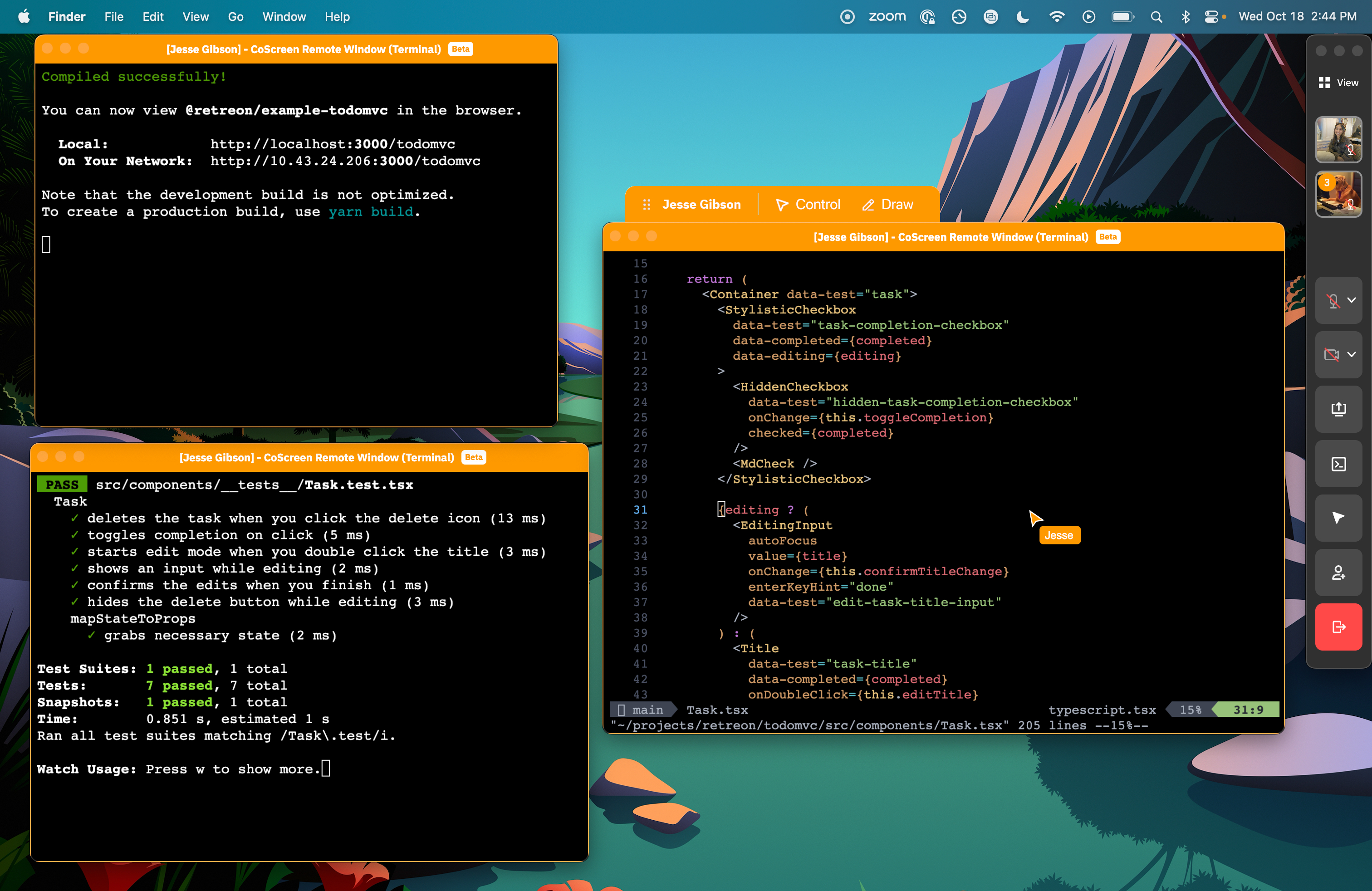 Fixed a bug where certain users couldn't start their camera.

Disabled our oversensitive CPU warning banner for now.

Other bug fixes and stability improvements.
Update 10 Nov, 2023 (v6.1.58)
We updated our debugging framework for analyzing A/V performance